So you've got a website locked down for your business. Weeks, months or even years may have passed since the first time you set it up. And, up until now, you've probably had a fair amount of success from your dedicated website.
But is everything on your website still relevant? Is your website inline with the latest technology and trends?
The next question you should be asking is:
Is it time for a website redesign?
We know it can be tricky to decide when to take the plunge and revamp a website. So, in this post we'll help answer all your website redesign questions and more!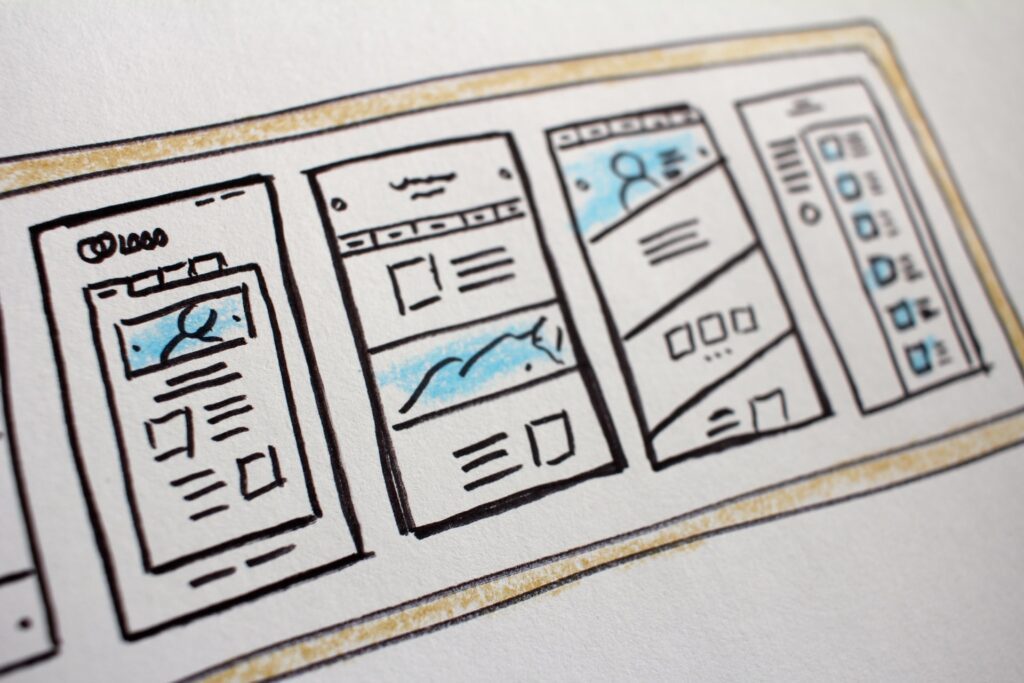 8 Signs it's time for a website redesign
Your website should act as the ultimate sales pitch for your brand. You should constantly be measuring your website's performance with the help of dedicated analytics. Doing this can help you discover any weak points on your website, which may need reworking.
However, if you are happy with your website's performance, there are other reasons to consider a website redesign.
1. You've recently done a business rebrand.
Your website should have a consistent look and feel across all its pages and resources. Even a slight difference, such as a different font or menu, can become frustrating to your visitors.
If you have experienced a surge in growth or have recently done a rebrand, it may be time to consider a website redesign. If your website suffers from a confusing aesthetic or user experience, it is worth following brand guidelines to create a unique design for your website.
2. You're embarrassed about your website.
Whether your design is from 10 years ago, you are embarrassed by the appearance, the web copy isn't accurate anymore, or you do not think it represents your capabilities – you should know that it's time to revamp the website.
Some things to consider are current website trends (minimalist websites, for example) and changes in your core service offering that necessitate an urgent change for your website. You should feel proud of your website, so if you ever feel embarrassed to share your website with a prospect, it's time to revamp the website ASAP.
3. Your website isn't mobile friendly.
Responsive design refers to the adaptability of a website's layout to fit screen sizes of different sizes, such as desktop or laptop computers, mobile devices and tablets.
Today, many online users prefer using their mobile devices or laptops when browsing the internet, so it isn't good enough to design a website only for a computer screen. Employing a responsive user-friendly website redesign will provide a great user experience for all visitors to your website, regardless of which device they are using.
4. Your website doesn't work correctly, and some users have told you it's difficult to navigate.
While an excellent website design is the first step to attracting visitors to your website, you need to ensure that your site features work correctly. There is nothing more frustrating than a search function on a website that doesn't display relevant results.
On an eCommerce store website, for example, your checkout should be flawless at every step of the buying process. The bottom line is that you need a well-working website as a foundation for online success.
You should be checking your competitors' websites regularly to ensure you are up to date about what customers in your field are responding to, including smooth site navigation and easily accessible information.
5. Your website isn't benefiting from search engine traffic.
Search engine optimization or SEO can help more people find your website through search engines. When doing a website redesign, ensure that you are paying attention to the structure of your website so that it is SEO friendly.
SEO infrastructure can involve heading tags, page titles, alt tags and meta tags, and custom URLs. Dead or broken links can also harm your website's SEO, so you should check your pages regularly.
6. You cannot update the content on your current website.
If your website is old and does not include a dedicated content management system, it's time for a website redesign. Good content can set you apart from your competitors by adding value to your visitors.
Content marketing can play a massive role in attracting new business and can help you build trust, gain new leads, and establish credibility in your industry. A website redesign with content in mind can help you employ a better content marketing strategy, too!
7. Your website isn't secured.
It's time to consider a website redesign if you aren't sure how secure and safe your website is. Cybercrimes are on the rise, and an unsecured website is a prime target for malware, hacking and other viruses. You should also take privacy seriously when building a website. If a visitor doesn't think your website is secure, there is a low chance of doing business with you.
Your website must use the Hypertext Transfer Protocol Secure (HTTPS) to ensure your visitors are safe. This network is an encrypted communication protocol. HTTPS makes it hard for unauthorized users to read your website data. Using HTTPS will also give your site a secure padlock icon when viewed in specific browsers, whereas using HTTP will result in a "Not Secure" label which can turn visitors away.
8. You are not getting enough leads from your website.
It may simply be time for a website redesign if you are not getting the leads you require, despite getting enough regular traffic. A website redesign can help you choose streamlined content and calls to action that unify your brand messaging and positioning to strengthen the case for your brand.
Ensure you are using enough calls to action on your web pages so you can convert visitors at different touch-points. Your site should constantly be delivering on its goals, so it's time for a revamp if you aren't doing this.
Other reasons to revamp a website
There are many other reasons you may decide it's time for website redesign, including:
Wanting to drive more traffic to your website;
A desire to add new functionality or features to your website,
Using old or outdated technology on your website,
A desire for greater control and less troubleshooting when updating your website or
An outdated CMS or integration is hindering your website from reaching its full potential.
So, is it time to revamp your website?
You may find that your website is outdated or prefer your competitors' website. Perhaps your brand messaging and service offerings are outdated on your website and need a significant update.
Regardless of the specific reasons you've opted for a website redesign, you can rest assured that your customers and prospects will enjoy a fresh design, new content and seamless user experience.
Need help finding someone to help you revamp your website? Get in touch with us at BigToe Creatives – we love building beautiful websites, and we know how to help you. Check out some of our work if you want to find out more about our web design and development skills!